A Website Design Company In Fargo, ND
Professional Responsive Website Designs & Targeted Search Engine Optimization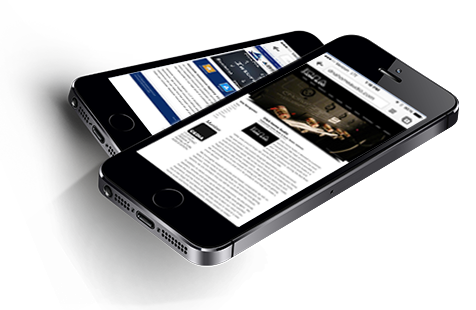 Dakota Web Creations designs & develops professional responsive websites, and provides Search Engine Optimization (SEO) services in Fargo ND.  Dakota Web Creations has been providing these professional website design & search engine optimization services to our many customers since 1997.
We work hard to understand your website design needs and your goal for using that website, and strive to ensure that it is functioning and performing in the manner you needed.
Dakota Web Creations has worked with individuals and businesses both large and small to provide their website development needs.  Dakota Web Creations has years of experience understanding the many driving factors and requirements behind quality search engine results page listings, social network integration and metatags, and more.
The diversity of our website customers is broad-from hunting dog training, home builders, home theater and audio, insurance, beauty & salon, pool & spa, ATM services, landscaping, golf courses and more-we have enjoyed working with them and helping their online presence grow using modern website designs and smart SEO practices.  
Even though we are located in Fargo, ND, the nature of our business is building websites for the internet.  The internet does not have borders, and is available anywhere, any time, every day. Dakota Web Creations has customers in Fargo, North Dakota, the upper Midwest, and all over the United States.
Responsive Website Designs For Mobile Phones And Tablets
Dakota Web Creations creates professional websites that in addition to being diverse and rich with SEO content, they are also responsive.  A responsive website design means that they will scale to fit on smart phones, tablets and more.  Responsive website designs are great in today's on the go environment with consumers utilizing smart devices multiple times daily.
Responsive website designs are created in a way to be easily viewable on personal portable devices.  Keeping that in mind, not all responsive website designs are able to accomplish that, and many responsive websites will not 100% match a website design that is viewed on a desktop monitor.
Responsive websites are also carrying higher search engine ranking criteria for Google today.  It also is just smart business to have a mobile friendly website too.
What Dakota Web Creations Offers You
The following list outlines various website & marketing services and what we can do for you and your business!
Website planning-research, strategy, finding a concept.
Domain name and website hosting-helping you choose and register a smart domain name and selecting a hosting package.
New website design and development.
Existing website upgrade and refresh.
Professional content writing for your website.
Search Engine Optimization (SEO).
Custom graphics and logos-creation of original logos and illustrations, or altering current company logo.
Website maintenance and updates.
If you are looking for a professional website design company to partner with, consider partnering with Dakota Web Creations.  For additional information please contact us today!